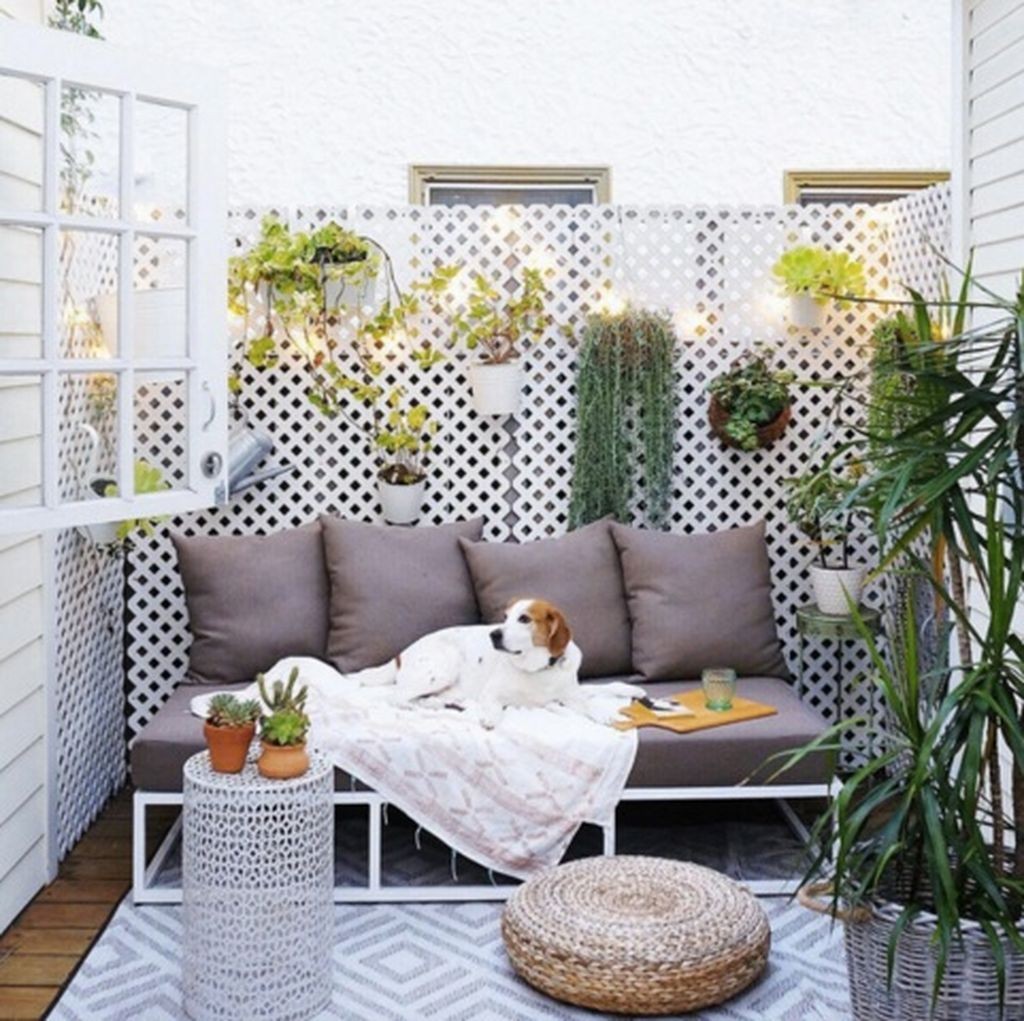 We have several interesting apartment patio decor ideas you can check out. Even if you are living in an apartment, you can still enjoy the luxury of an outdoor patio. As long as you have a balcony, everything can be planned.
A patio is kind of a perfect place to spend your leisure time, entertain your friends, or simply chill with a cup of tea after a long tiring day. But what can we do to turn a small balcony in an apartment into a cozy outdoor patio?
The first thing you need to do is to invest in double-duty furniture pieces. Utilizing a small storage bench will allow you to sit on it when you need it or hide a mini barbecue grill with its potting soil. A small bench generally can be used for two people sitting on it. On the other hand, the bench can be part of apartment patio decor ideas.
Decking is the next thing you can consider. Typically, a balcony is wrapped with a concrete floor. You can go with the concrete floor but you can also make this area a little warmer by installing interlocking deck tiles. The price is affordable and you don't need to worry if you rent the apartment since the tiles are easy to remove.
What about privacy? If you demand more privacy in your outdoor patio, you can simply install a DIY privacy screen. Bamboo privacy screens are widely sold in several online stores at affordable prices. To make the spot warmer, you can top the privacy screen with lantern string lights.
In case you have empty walls that can be used for a vertical mini garden, feel free to attach some wood planks on the wall and use it to mount several pots of colorful flowers. For a more detailed look, feel free to check these apartment patio decor ideas.
Image Source : pinterest.com