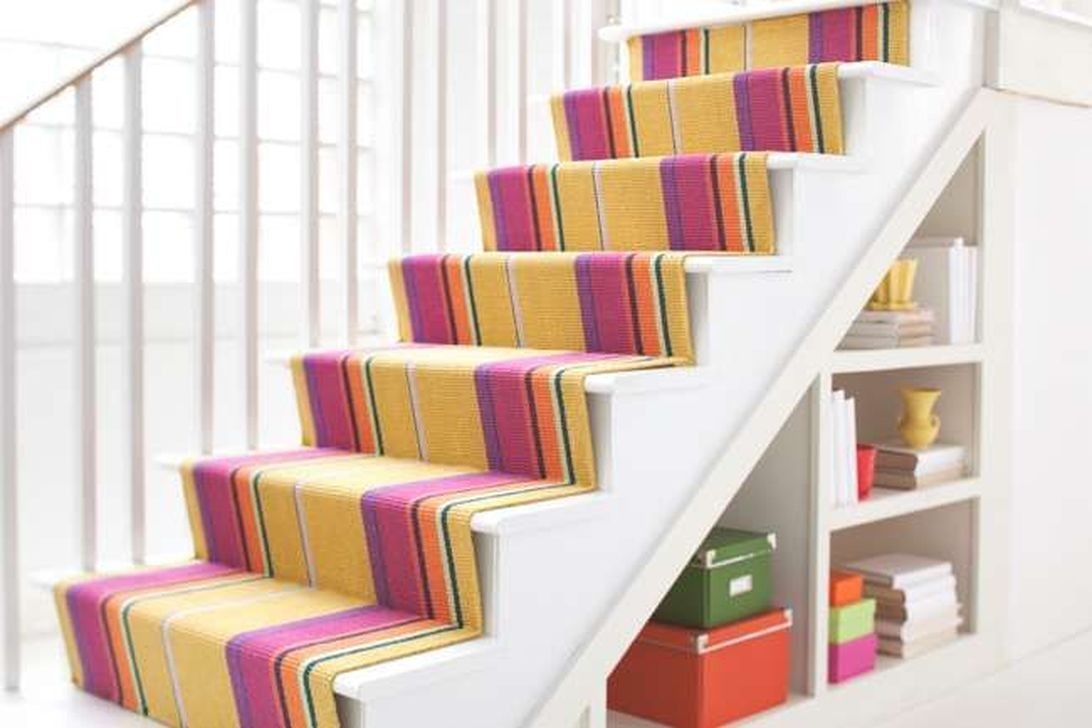 DIY stairs decor ideas below will blow your mind since decorating your stairs doesn't need to be expensive at all. When it comes to getting a makeover for your staircases, there are plenty of options and techniques you can always try. You don't need to replace the whole thing or buy an expensive decorative item. Here we will show you how to be creative with your stairs without wrecking your budget.
Painting your staircases would be the first option you must consider. It can be used for improving the old look while you don't want to go too much. Especially if the stairs are made of wood, painting the surface with new colors would transform the look.
The next we have on DIY stairs decor ideas is by painting the surface with a runner style. This way allows you to have an accent color on the stairs. Some tutorials are available on the internet from the steps to paint the accent color and how to maintain the paint.
Hardwood treads would be another decor idea for your stairs. It gives a warm feeling both in your heart and your feet. It will keep you from a slippery surface after all. If you are not up for purchasing one, you can always make one through a DIY project. Tutorials to install the treads are available on the internet as well.
Meanwhile, if you already have carpet stairs but want to get a new look and vibe, you can always install a wooden surface on top of it. The process may take a bit longer and at some point, you will need a professional to work with. But don't worry because once you find the right source, you can turn your carpet stairs into wooden ones. For more of DIY stairs decor ideas, check out these pictures below.
Image Source : pinterest.com