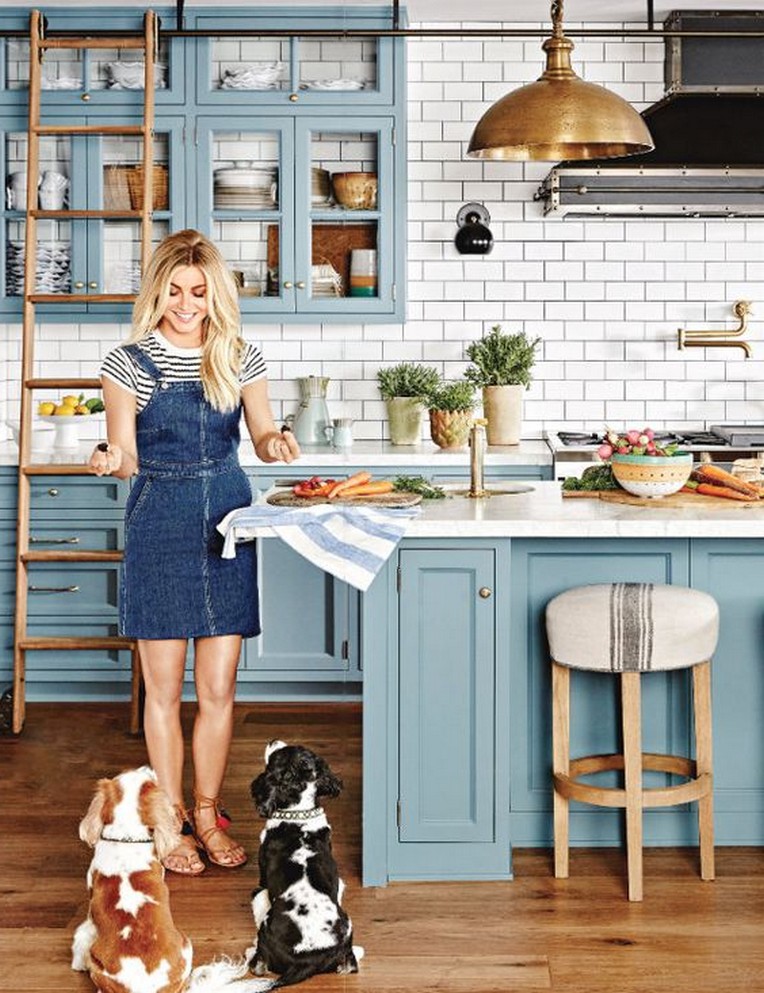 Blue kitchen design ideas below will show you how stunning your kitchen wrapped in blue. When many people would go white, gray, and other neutral colors for their kitchen, we want you to know that you don't need to be afraid of colors. It could make a statement and focal point.
Other than that, blue is such a calm color. It soothes your eyes and minds as long as you pair it with the right complements. Here we want to show some pictures of blue kitchens along with some tips you can follow.
Can I incorporate blue in a modern kitchen? Yes, you definitely can incorporate blue in a modern kitchen. Pairing matte grayish blue with white and gold-finished kitchen faucet will create a sleek look. Besides, going handle less will allow you to get a minimalist look without being stark. Installing a wooden floor will give a warm touch to the scene.
The next on the blue kitchen design ideas is smokey blue. Smokey blue is another popular color due to its calm look and chill vibe. Make sure you involve textures to the room to manage the balance in the kitchen.
For example, applying smokey blue to the entire kitchen island would make a standout look by pairing it with salvaged iroko wood for the countertop. Pairing smokey blue cabinetries with marble worktops would make a royal impression without trying too hard.
Another way to go elegant and classy is by pairing soft blue on cabinetries and counters with marble countertop. To nail the elegant vibe, use matt brass accents that you can infuse through the hardware. Soft blues are popular for their ability to create a friendly aura without losing the elegant side. We still have plenty of ideas to bring blue into the kitchen. You can find more about blue kitchen design ideas below.
6. Delicate touches of blue can make an great distinction.
Image Source : pinterest.com