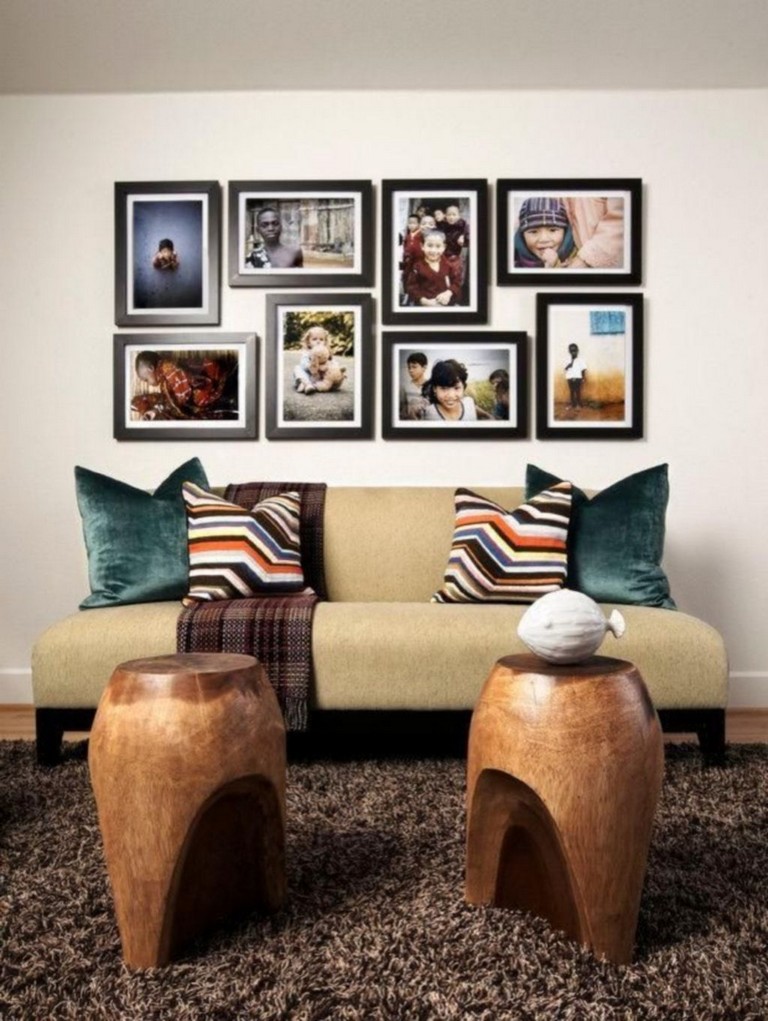 Are you looking for family photos display ideas? Lucky you! We have several pictures of how to arrange your family pictures along with the frames on the wall. Besides showing memories, family pictures can be a decorative element to beautify your house. If you are unsure how to start, check out the pictures below. Before jumping to the pictures, read these quick tips first.
You may want to show family pictures that were taken at different times from different cameras. This makes the process becomes more difficult. Thus, you need to make a plan before hanging the photos on the wall. Marking the spot where the nails would be attached is not the best way to plan the arrangement. We advise you to trace the frames onto paper and cut them. This allows you to know how your arrangement will look like on the wall, just like making a blueprint.
Grouping black and white photos on the wall will give a more consistent look. Family photos display ideas for black and white pictures tend to show a timeless impression. When those pictures are unified in one wall, it gives a clean yet classic look. A thumb rule, uniformity is the key.
Meanwhile, if you are a person who is more into random things then you can purchase frames that varied in design but the same color. No style restriction adds interest to the arrangement. You can spread the placement or make them fit into one rectangle spot on the wall. If you prefer different frame types, sticking to black and white pictures will make the best look.
However, everything is yours to decide. Decorating your house with family pictures also have a lot to do with the theme of your house and other external factors. For more family photos display ideas, check out the pictures below.
Image Source : pinterest.com