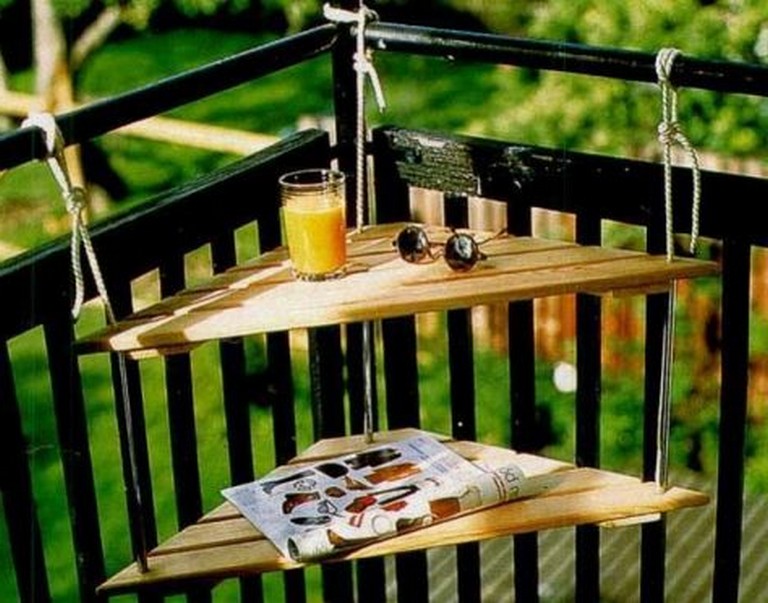 A small balcony is still a worthy space in your living space that needs attention. Putting small balcony decor ideas in your balcony will brighten up your living space instantly. You can even turn your small balcony into a nice spot to spend your leisure, having afternoon tea, and so on. Here we have some tips to follow to brighten up your small balcony.
You may not that happy with gardening stuff but it makes your balcony looks bright. Building a vertical garden is recommended for small balconies. Especially if you live in an apartment, you have a very limited outdoor space. A vertical garden will give a sense of nature yet magically beautify your balcony.
A vertical garden can be achieved by simply taking up the wall space. On the other hand, if you want something with a little effort, you can use trailing plants and hanging pots. Since you don't take the floor space, you can put some seating options and a coffee table here.
Since you have started a vertical garden, you need to mix and match the hanging pots. Small balcony decor ideas recommend different colors of the pot to infuse a mood in your balcony. This way allows you to create depth and interest. Small space matters too after all.
Terracotta is the most popular choice for a classic look. Meanwhile, you can go with copper and concrete plant pots to create a different impression. Feel free to utilize available items you can find at home, such as unused teacups, tins, and other possible items. Other than colorful plants, you can always plant herbs, pansies, and geraniums.
Make sure you have adequate lighting to supports your nightlife in the balcony. Enjoying the night time in the balcony is a fun thing as long as you know how to implement small balcony decor ideas in it.
Image Source : pinterest.com