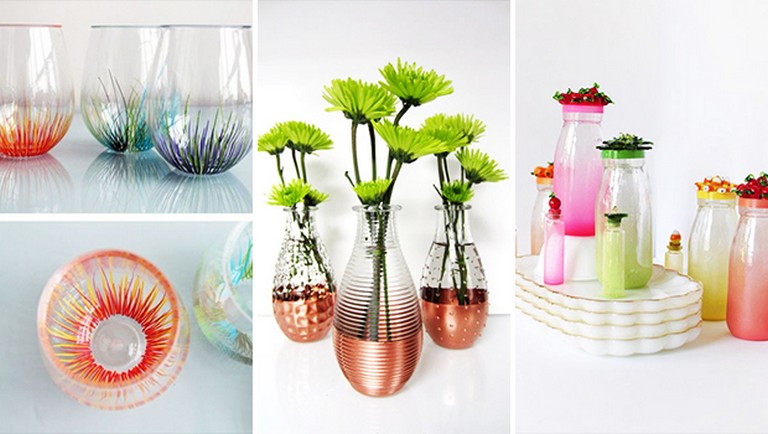 It is okay to update old stuff and items to look fresher and sometimes offer a new set of functions. A little bit of DIY work will always useful in bringing old and maybe unused items into a fresh start. An example of that matter is about making cute old glassware. The idea is to alter old glassware to have a better appeal. With the new look of the old glassware; it will help to skip the shopping for new glassware from supermarkets and shops.
Many creative and smart DIY ideas will help to give a new look to old glassware. Anything from glasses, vases, and even bowls and plates can all be given a fresh new appeal easily. A bit of paintwork is the most common way to do for the new look of the old glassware. It will not take a lot of time at all to do.
It is important to find the right type of paint first. Wrong paint will not stick well to the surface of the glassware. So, finding the proper paint to use is the start to create cute old glassware. Oil-based paint is okay to use since it is easy to stick even to the glass surface. Brushes are also needed to help to make unique and cute patterns on the glassware's surface. Different size of brushes is all going to be needed for this matter.
A trick to bring the smart DIY ideas for old glassware is to paint the inside of the glassware instead of the outside. If the glassware is transparent it is a clever idea to preserve the paint by placing it on the inside. That may not be possible if the glassware is in certain colors. The best way to protect the paint is by adding a layer of clear protective coat on the outside.
Image Source : pinterest.com