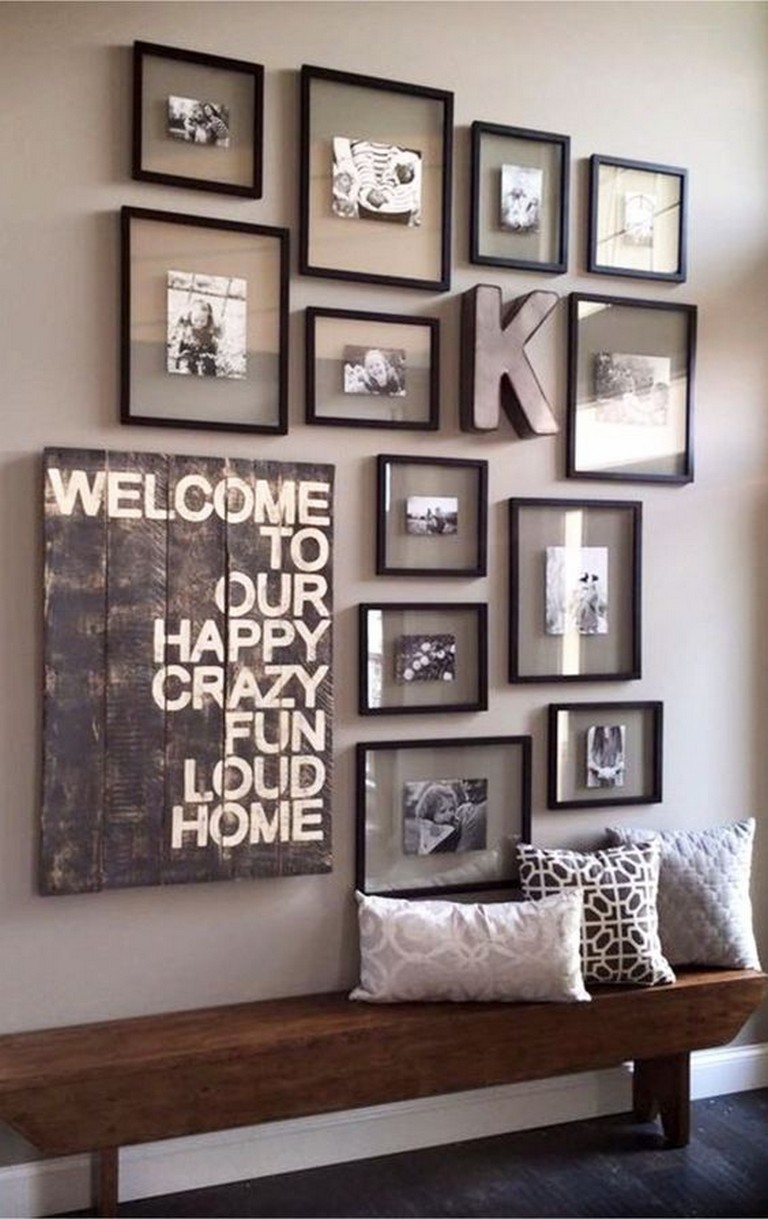 We have some DIY rustic wall decor ideas to beautify your house. You can decorate your living room, dining area, kitchen, and even your bedroom with this DIY project. Rustic decor style always wins the heart of many homeowners with its natural sense. Also, it encourages the spirit of staying true to yourself without too much makeup.
The first thing you can make at home is a mirror. Mirrors can be rustic in so many ways. You can buy cheap frameless mirrors and glue them on plywood. To turn it into some rustic pieces, you can stain the plywood in dark walnut and give some chalked paint look. For the last execution, you can start to sand them to bring out the rustic look.
The next thing from our DIY rustic wall decor ideas is using several frames as wall decor. You can assembly several frames with different sizes and simply hang them on the wall. It creates an elegant yet simple wall decor in your living room. Besides, it costs inexpensively.
The most common thing you can use to decorate your wall is some frames with pictures in it. Family pictures, your kids' photographs, your pets, or anything could go on the frame. Using different sizes, colors, and even shapes will be a good idea. It makes a new look in the room in a good way.
Do you like woodworking? If you do so, you can create some arrows from wood. Wooden arrows would make a nice look in the room. Arranging the arrows like the chevron will make a nice focal point in your living room. This wall decoration is also great for a room that feels too big and cold. Don't forget to make the arrows look raw and honest. For more DIY rustic wall decor ideas, check out these pictures.
Image Source : pinterest.com