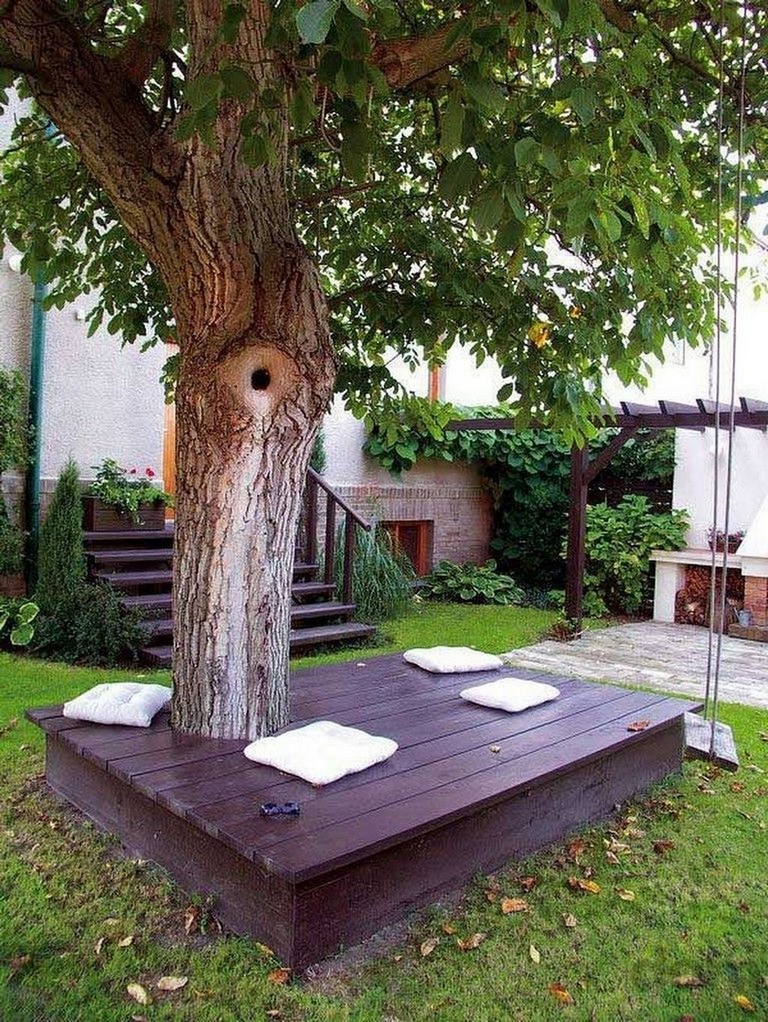 DIY small backyard ideas always seem tempting especially if you have space to express yourself. However, you probably will spend a lot of money to buy wrong items or DIY products that didn't work in your backyard. Besides planning the landscape, you can take some advice from us. Also, we have several pictures of small backyard ideas you can follow below!
Buying supplies is essential after you decide the plan. We recommend you to include natural stone on the list. Natural stone is inexpensive and not slippery. Meanwhile, going with ceramic tiles is another good idea. However, make sure you choose a tile with a slip-resistant feature. Investing in pots will weight your budget. Instead, visiting recycling centers will allow you to pick some unique containers.
According to DIY small backyard ideas, incorporating tiered planters allows you to provide more ground space. Later, you can use the ground to seed herbs and flowers. Also, if you have ladders or stepping stool, this can be a wonderful addition to your backyard. You can move the plants around the garden easily after all.
Providing a spot to chill is essential. Fold up furniture will help to reduce clutter. When you don't use the pieces, you can simply fold and store them easily. Since it is not a permanent item, you can always save it during colder months and get sunlight when it gets warmer.
If you are working to decorate a smaller garden, incorporating diagonal paving will make a larger impression. Slabs will help to press your budget to minimal without sacrificing style. Also, using strong lines will give a contemporary look in your backyard. Combining several natural materials would be a good idea to achieve a contemporary look in a small backyard. For more DIY small backyard ideas, check these pictures below.
Image Source : pinterest.com