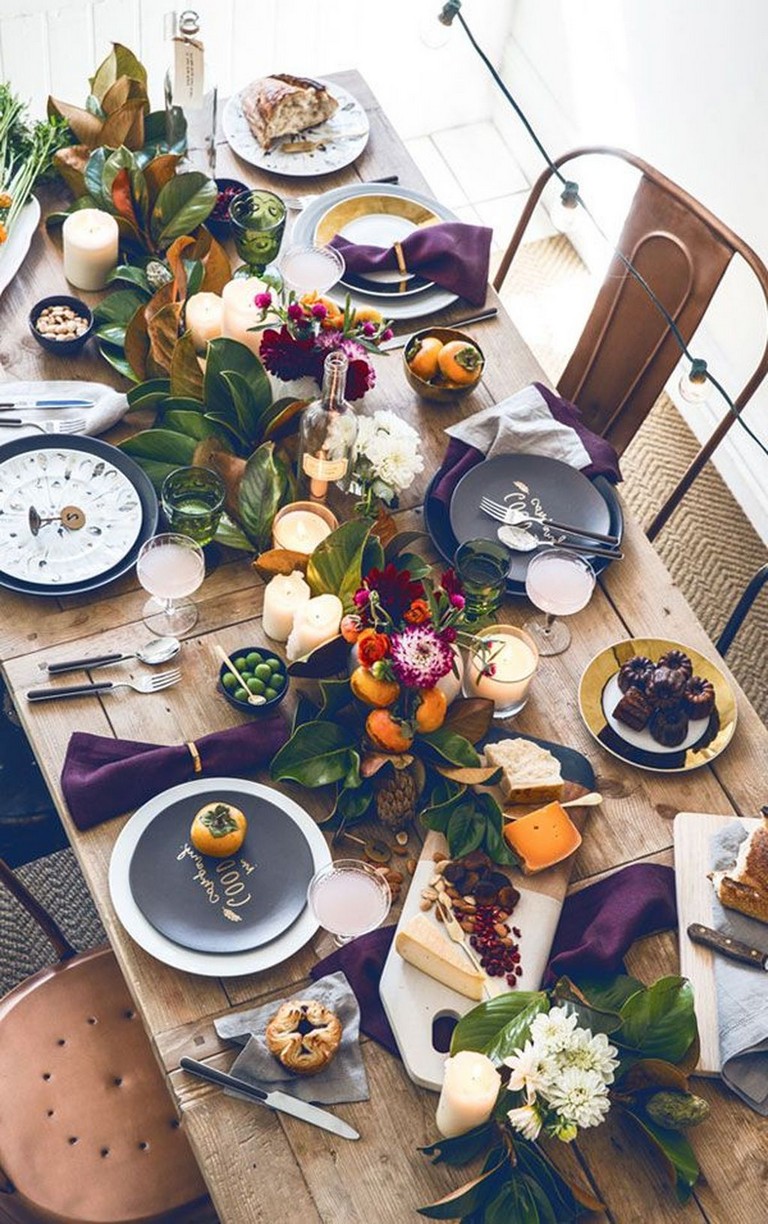 Thanksgiving table decor ideas will help you to host the dinner much easier. Whether this is your first time or your 25th time, you need to decor the scene before dinner. There are various ways and styles to choose when it comes to decorating the dining table for thanksgiving dinner.
Besides the ongoing season, we will show you other themes you can choose for the fall gathering. Several pictures below will pluck your inspiration. Other than that, we have a few quick tips to decorate your thanksgiving scene this year!
The simplest way is by going neutral and warm. It allows you to focus more on the food instead of the decoration. Sticking to organic stoneware, wooden serving pieces, and earthy orange glassware will instantly boost a welcoming sense. Thanksgiving table decor ideas can be simple without being cold. Instead, this warm yet neutral setting encourages your guests to linger. Accessorize the table by knotting your linens and napkin rings.
Meanwhile, if you prefer something more classic and formal then you can present some polished elements on the table. Bring out your collections of tortoise-handle flatware, chinoiserie salad plates, and silver charges right on a deep blue tablecloth. To boost the formality, put a printed menu and card on top of it. Feel free to choose the color that resonances with your personality.
What about playing with colors? Colors don't always overwhelm the scene. You can get a playful sense from colors. Arranging salad plates and napkins according to the color spectrum will make a nice decoration. Don't forget to bring a complementary centerpiece on the table. For instance, warm wooden candleholders and copper flatware will look more adult with rich jewel tones. On the other hand, you have colors on the table without overwhelming the scene. For more thanksgiving table decor ideas, please check out these pictures below.
Image Source : pinterest.com