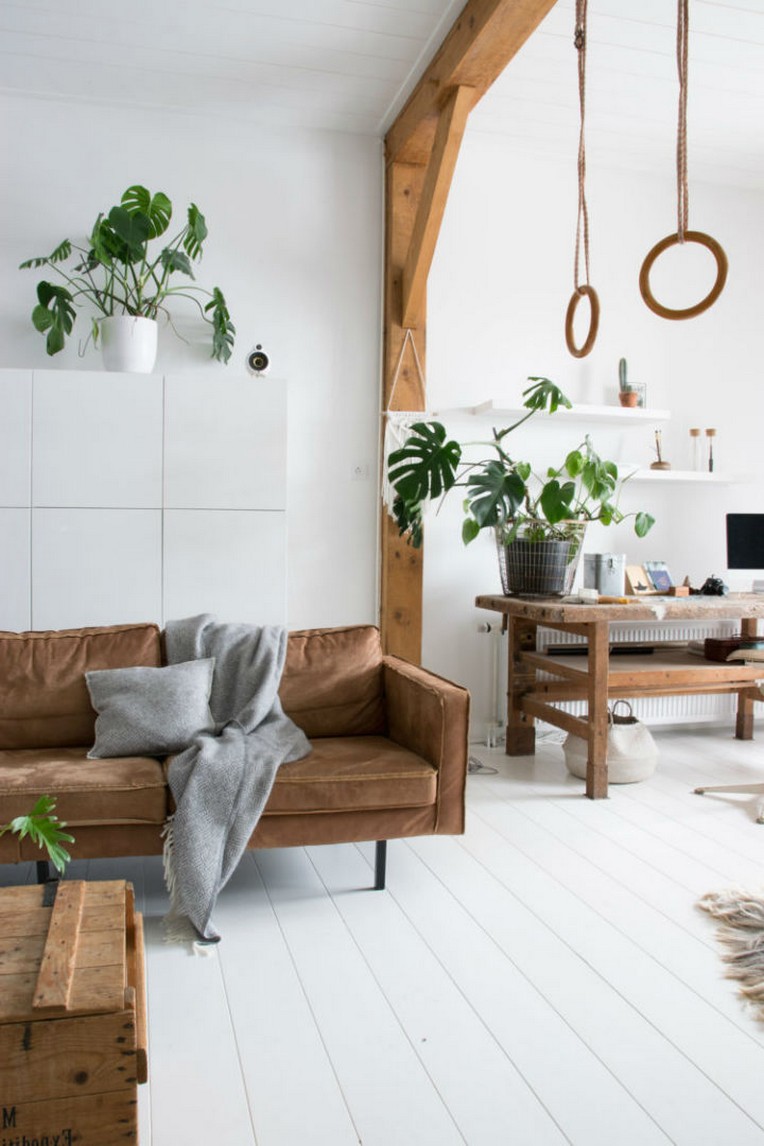 Dark hues presented by the industrial decor style may feel heavy for some people. However, this decor style never gets outdated which makes many homeowners use it over and over. If you like this interior style but want something lighter, we have some white industrial decor ideas to share.
Decorating your house with an industrial style may require several main elements. Using metal and wood materials is essential while you can mix and match several furniture styles in one room. For example, you will go stunningly industrial with midcentury furniture style along with a boho color scheme. Painting the entire walls with white will create an airy room while midcentury furniture helps to give a fresh breath.
As we have mentioned earlier, white industrial decor ideas may apply white on the wall, ceilings, and floor. Meanwhile, you need to go all rustic for the furniture and other accents in the room. Wooden unfinished coffee table with metal legs is great to breathe the rustic vibe. Other than that, you can let one side of the walls expose the bricks for accent.
The rustic color scheme generally runs from brown to beige. Keep in mind that your furniture like tables, sofas, and chairs will use war wood and leather, mostly. Also, don't forget to include rugs to give a warm touch to the room. White and wood are more likely to get along well with help from a rug.
To nail the industrial-themed look, you need to bring in some steel lighting fixtures. Generally, it falls between old world-inspired lighting fixtures and geometrically modern ones. Ceiling lamps tend to get overlooked but it surely is a critical component when it comes to industrial decor pieces. These were just a few tips for industrial decor style. For more inspiring white industrial decor ideas, feel free to check the pictures below.
Image Source : pinterest.com