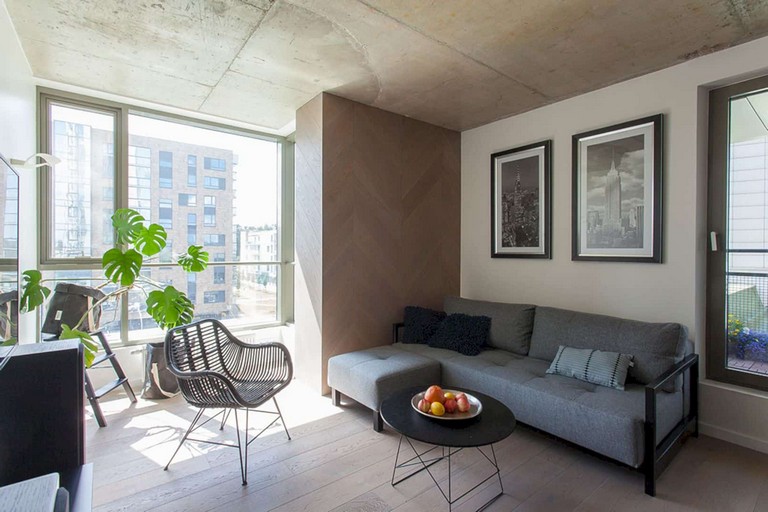 Natural interior ideas have been the ambition of many homeowners since centuries ago. Besides for aesthetical needs, nature always wins to bring a welcome vibe. By involving nature as part of the home decor, you can feel the ease instantly.
When it comes to designing a house with nature ideas, preferring more natural elements will help a lot. It helps to build a connection to the outdoors. You can try leather, cotton, wood, and seagrass to decorate your living room. Of course, those are just a few of many you can find on the market. Opting for rock walls in the kitchen and pair it with dark mahogany flooring in the dining area will create a rich personality. Make sure the material you choose resonances with your personality and compliments the interiors.
We commonly wrap the wall with paint, wallpaper, and many more. Since we are talking about natural interior ideas, you can let the brick becomes a backdrop in your living room or bedroom. On the other hand, a brick backdrop in the living room will serve as a focal point. Exposed bricks also give a stunning texture and pattern that make the room warmer.
Meanwhile, incorporating materials that can be finished gives a luxurious vibe in the room. Leaving the materials unstained or raw is another way to bring a sense of nature indoors. Incorporating finished wood will make the room warmer. Also, there are various ways you can do to implement this material, from flooring to ceiling.
Another way to bring natural materials to your home is by using organic bedding and sheets. Including greens as part of the interiors helps to give a calm vibe in the room. Want something soothing? A bubbling Zen fountain and rustic leaves should be on your list of natural interior ideas after all.
Image Source : pinterest.com