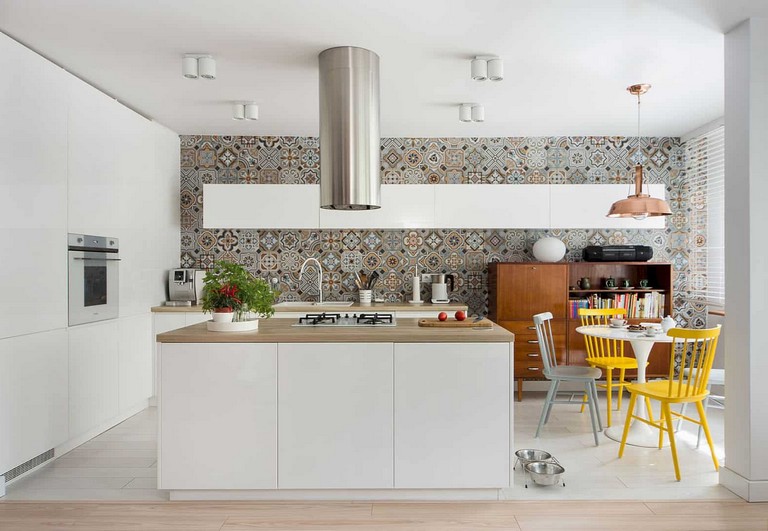 Since the contemporary interior style blooms in recent years, we have a couple of contemporary design ideas you can take a look at. This style features subtle sophistication, simplicity, clean lines, and texture uses. In case you want to decor your house with a contemporary style, make sure you follow the guidelines. Before checking out the pictures, please read a few quick tips you can try to get a contemporary look for your house.
We will start with the color. A contemporary interior style uses neutral hues, black, and white on its main features. Feel free to use colors for accents. It should be balanced between the bold and neutral colors. Still, neutral hues, black, and white would make an interesting look for your house.
Lines are also a distinctive feature in a contemporary house. No matter what type of lines you will go with, this interior style always features bold visible lines. For example, geometric shapes, bare windows, high ceilings, bold color blocks, and architectural details are evident in a contemporary style. For a more detailed look, you can check out contemporary design ideas below.
Make sure you also use furniture pieces with a contemporary style. The furniture is often used for a bold statement. This should be uncluttered and simple but bold at the same time. Generally, it features no decoration or curves. Everything looks clean and smooth yet geometrically aesthetic. While you go with upholstered furniture pieces, you may dress it in white, black, or neutral tones. Also, don't forget to prefer natural fibers instead of synthetic ones.
Don't ignore the lighting because this part is essential. Indirect light is what you need in a contemporary house. Other than incorporating some pieces of art, make sure you give enough spotlight to show off the pieces. For more inspirations, check out these contemporary design ideas.
image source :pinterest.com