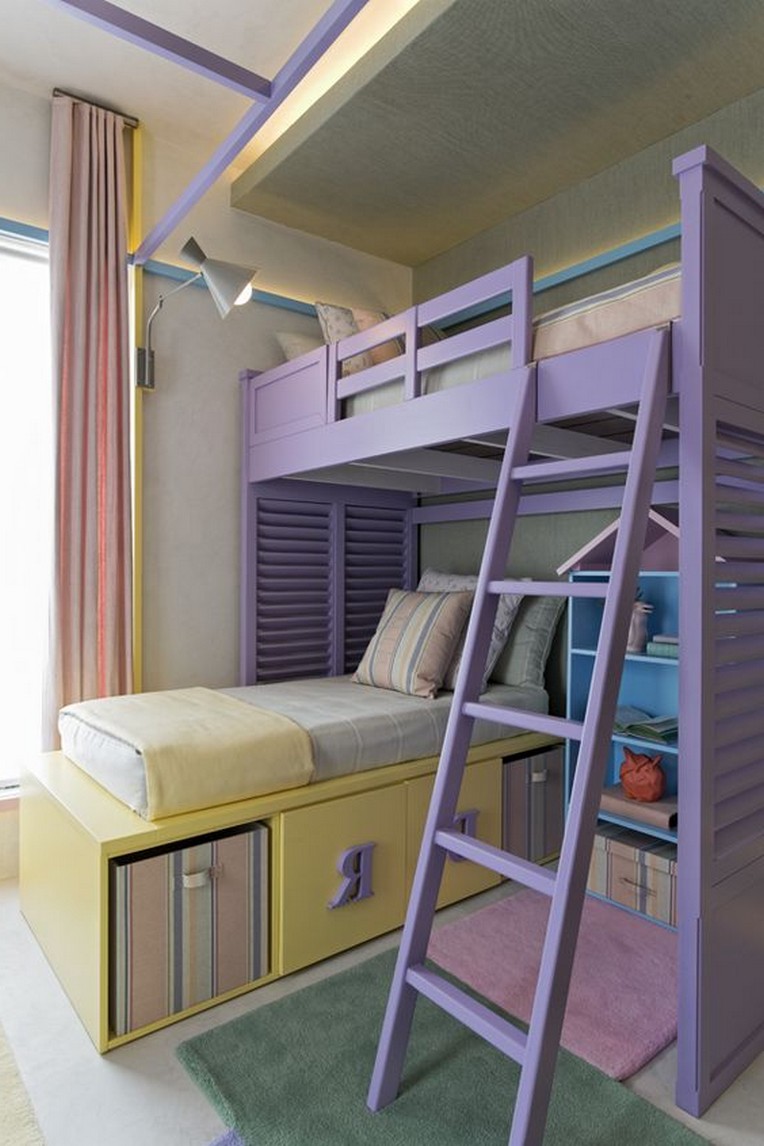 Since designing kids' bedrooms is a lot of fun, here we have some toddler bedroom color ideas you can take a look at. Featuring various pastels and candy colors, these pictures will inspire you when it comes to designing and decorating your toddler's bedroom. According to studies, colors can affect children's behavior even influence adults' minds and bodies.
Choosing red pastel for kid's bedroom may infuse the energized vibe. Studies also suggested that this color may increase breathing and heart rates. Feel free to introduce the bedroom with this color as long as you don't give too much intensity of bold red. Applying red for accents will be a good idea. However, if your kids are kind of restless, you better not use this color for walls.
Using orange as toddler bedroom color ideas may also be a good idea. This color promotes confidence, independence, and extroversion in children. Other than that, this color inspires communication and cooperation between your kids and friends, which is good for the social aspect. Using orange for walls may look good but make sure you pair it with matching candy colors for the rest of the room.
Another popular color for kid's bedroom is yellow. This color is commonly associated with cheerfulness and happiness. In case you want to incorporate this color to your kid's bedroom, make sure you go with softer hues. Too much bright yellow in the room could make your kids feel irritated which leads to anger. All you need to do is to pair the color with the right accents.
Meanwhile, pastels and candy colors are commonly associated with purple. It reflects self-assured, ambitious, and royalty. However, it also increases sensitivity so you may limit the use of this color in the room. Check out these pictures below for more toddler bedroom color ideas.
image source : pinterest.com